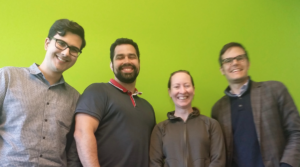 We are a University of British Columbia based start-up in Vancouver, Canada, developing innovative technologies to integrate occupancy dynamics for advance building controls.
The SBS team has strong capabilities in fundamental building science research and advanced analysis for occupancy analytics. This enables us to offer innovative solutions to the difficult challenges that our clients face. We specialize in improving building operations to reduce operation costs and improve the indoor environment. We believe that good information combined with user-friendly tools can enable building owners and operators to make better choices for building operation, service management and indoor comfort provision.
If you would like to learn more about our services, or have any questions, then please email us or direct contact at 604 8625026.