Sensible's interview on Business in Vancouver (BIV) Roundhouse radio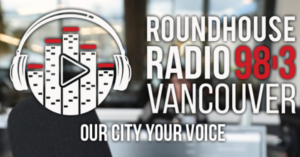 BIV Round House radio, voice interview starts at around 1.50mins  http://cirh2.streamon.fm/listen-pl-9038.
(April 4th, 2017)
Sensible's Bridge Solution connects Wi-Fi to HVAC Controls
Sensible worked alongside UBC and Cisco to create Canada's first WiFi to HVAC bridge. Thanks also to the Vancouver Sun for the coverage.
Device tracker converts Wi-Fi data into energy savings at UBC
(April 2nd, 2017)
Sensible wins the NVBC City Innovation Prize!
Sensible is proud to have won the City Innovation Prize, sponsored by the Vancouver Economic Commission. The prize will help to accelerate our Green & Digital Demonstration Program (GDDP) project. We are looking forward to demonstrating our green and digital solution in CoV buildings to save energy and improve comfort in public buildings.
(Sept 30th, 2016)
---
Sensible Innovation: Accelerating Sustainability with Cisco and the University of British Columbia
Watch how Sensible, Cisco and UBC collaborated to create a new solution for virtual occupancy-demand control. Sensible connected CMX location services data to building controls to secure 5% energy efficiency savings for UBC.